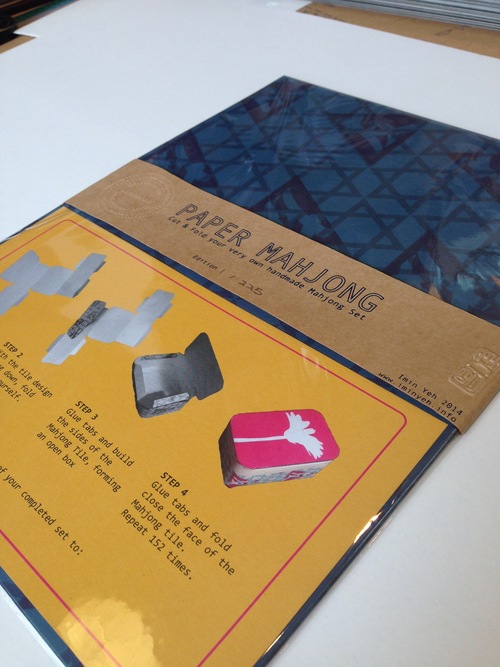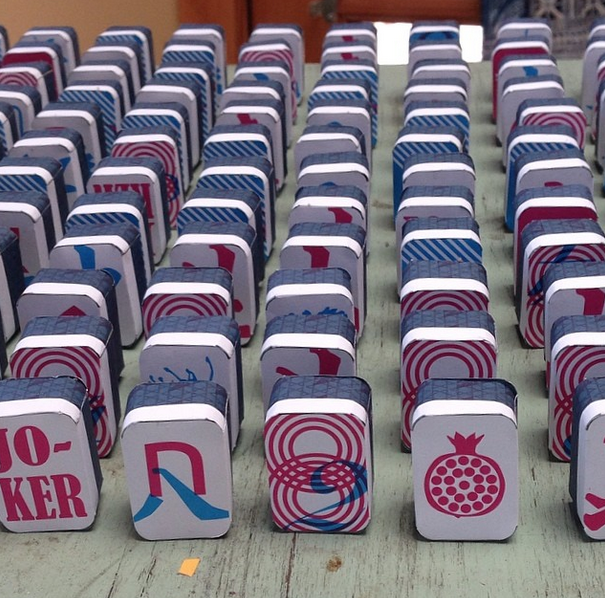 Paper Mahjong
2010, 2014
A new customized mah jongg set called Paper Mahjong, a second version of a 2010 work Downloadable Paper Mahjong, that was originally conceived as a way for anyone to build a mah jongg set from free downloadable files (get yours below!). In order to create the entire set of tiles, however, one needs to invest a solid fifteen hours in the project, drawing attention to the otherwise overlooked labor behind cultural souvenirs.
For the exhibition Project Mah Jongg at the Contemporary Jewish Museum in San Francisco, this new Paper Mahjong celebrates "the shared friendship between Chinese and Jewish culture particularly here in America, exploring how both games and craft foster community, collaboration, relaxation, and companionship."
DOWNLOAD: GIMME GIMME PAPER MAHJONG.
PRACTICE: A short video tutorial on proper mahjong folding techniques.
LISTEN: Here is AUDIO of Mahjong tile shuffling sounds to accompany your paper set.
SHOP: Limited Edition, full color Paper Mahjong sets are available through the Contemporary Jewish Museum store as well as my webstore!
A handmade set of Paper Mahjong was created by visitors to the Contemporary Jewish Museum who attended the opening reception as well as the Jews for Dim Sum Events. Below are the "hall of famers," my favorite Mahjong Tiles. This unique set is a gift to the Museum.
Leah Rosenberg and I (aka Jews for Dim Sum) made a series of Fine Art Food Products (aka Mahj Noshes) as part of the public program accompanying this exhibition.